I created a very intricate pattern the other day in Photoshop and I'm starting to add it to some invitations and stationery at my dedicated wedding store
"Bee-autiful Weddings"
. I think in the future, I will also make it available as a fabric via Spoonflower and also as a pattern for general items at a lot of my other stores, so keep an eye out for that!
For now though, here is a little sample....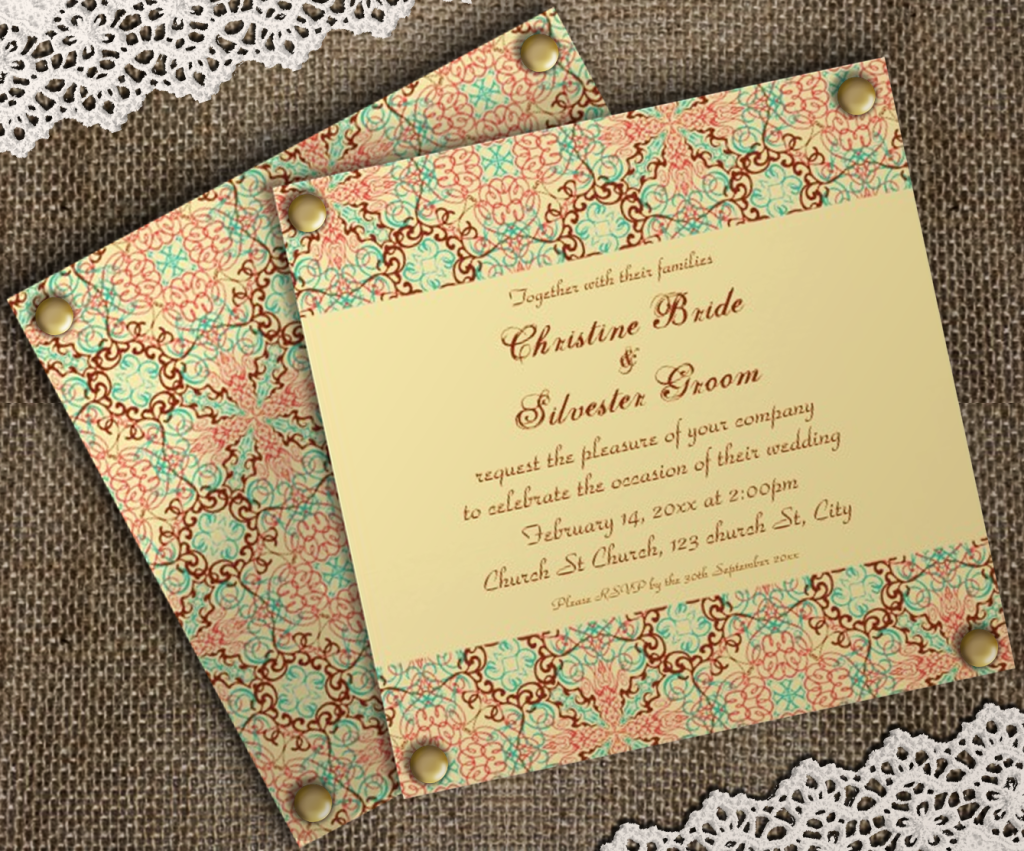 ---

This work is licensed under a Creative Commons Attribution-NonCommercial-NoDerivs 3.0 Unported License.
*You may share the work, but you must attribute this work to me and link to the product/post, and/or to my blog Lee Lee and the Bee
*You MAY NOT use this work for ANY commercial purposes excluding earning affiliate commissions (where aplicable) through linking back to a product offered on selected websites with affliate programs.
*You MAY NOT alter, transform or build upon any part of this work, unless customizing a product prior to purchase on any of the websites where this design/work is offered for sale.
*To contact the artist regarding purchasing exclusive rights to this image/design, or for more information, please use the contact form at my blog Lee Lee and the Bee
---