A few days ago, I wasn't feeling well, and while most people would lie down and have a bit of a cosy to try and make themselves feel better, I decided to take my mind of it by creating another character for my
'Absurd Herd'
.
Of course when one isn't feeling well, one needs the assistance of a medical professional, yes? Well this one is professional all the way. Wearing a slightly crumpled suit (victorian style no less) and leaning on his cane, he stares intently at the viewer as if thinking: "When I prescribed 100CC's of cheeseburgers last week, you really should have listened. Then you wouldn't be sick now, would you?". And of course he couldn't be a member of the 'Absurd Herd' without having the head of a giant ginger kitten.
Doctor Cat. He's good for what ails you.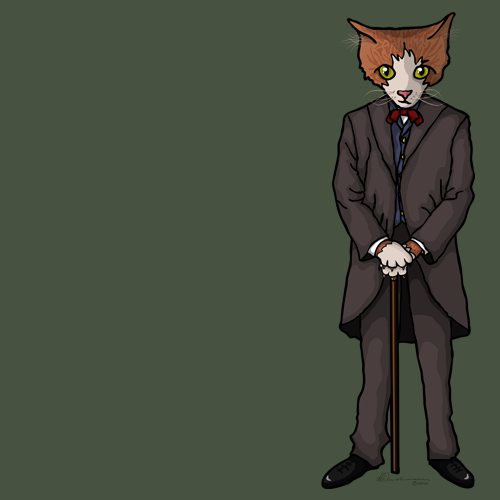 Click on the image above to see the full range of 'Doctor Cat' products available at Lee Lee and the Bee.
Tweet