Yet another design inspired by spoonflower. The next competition I have entered there is the 'Robots' comp. I started out by trying for a houndstooth pattern using a simple black geometric Robot design, but I dont know how successful I was at that.
Here is the design on spoonflower: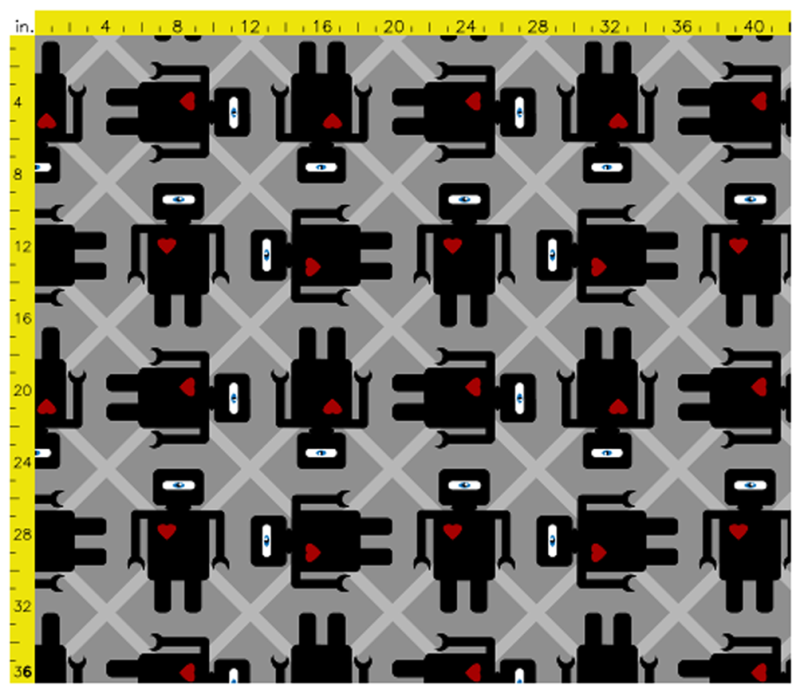 (Click image for link)
I ended up changing the design here and there for products at
Lee Lee and the Bee
, focusing more on the robot detail and making him big and bold. His name,
'Elske Bot'
simply means 'Love Bot' in danish, and stems from the big red heart on his chest.